FROM THE DESK OF THE MANAGING DIRECTOR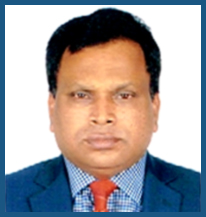 Hello, my team & all. After spending the past long years, I feel very privileged to be writing this note. This is indeed a special time in our company's history.We commenced our journey early 2010 and have spent the past long years continuing to build our brands which has now become synonymous with our commitment to helping our consumers share knowledge and create innovation.
We Are in the middle of a modern industrial revolution which is a new age of human exploration too. In this journey, we are shining our technology gradually.
Companies increasingly embed sustainability efforts in their business because it is the right thing to do, and because these changes create positive impacts on performance. Today, we see business leaders actively pursuing transparent and responsible practices that improve their company's bottom line and the world itself.
We are working on helping to fill the chronic skills gap by recruiting fresher from technology and engineering sector. In dustrial revolution would be implemented by taking initiative committed to re- skilling engineers throughout the world in this process.
Enabling industries and consumers to use and save energy more intelligently by promoting sustainable products, we can easily get rid of energy waste and enjoy new revenues from greater efficiencies . Our aim is promoting genuine products, saving energy and maximizing efficiency for sustainability in all respect.
As a company we have seen many changes in the past years. For Example, we have nearly quadrupled our workforce and have embraced diversity and gender balance in employment. We have become the leading provider of industrial solutions in Bangladesh. We have expanded our business globally; we now have major clients in Europe, Asia and the wider Bangladesh. Our commitments to providing exceptional consumers service and care values will be increasing day by day, we can assure you that. As we firmly believe ,excellence in everything, leadership with integrity & transparency focusing on the clients demand will determine our future goal. Looking ahead of serving the customers at our supreme level, we are focused on accelerating the execution of our growth strategy while continuing to build on the strength of our brands in bringing positive change to the industrial communities in which we work winning the risk factors.
I am excited about this wonderful mission and truly believe the best of Gen Air Is yet to come.
Md. Zobaidul Islam Chowdhury
Managing Director
Gen air BD Ltd.