FROM THE DESK OF THE CHAIRMAN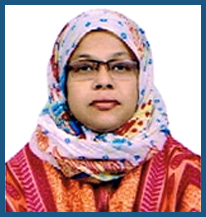 It's my pleasure to introduce GEN AIR as one of the blissful technical support with integrity & the essence of quality, performance & trust. The globe is enriched by science & technology. Life is becoming too easy and comfortable with the contribution of thousands of skilled and innovative people. Millions of brands around the country & indeed around the world are in a revolutionary change in quality and accessibility.
I am pleased to announce that GEN AIR has invested in a dynamic resource which is our skill-source for allowing us to leverage technology to provide increased learning opportunities to all employees. This investment reflects our continuing efforts to keep pace with technology & quality updates, develop talent internally and improve overall productivity. Our Products information & quality resource is now accessible on your device (mobile, laptop, desktop, etc.) on demand 24 hours a day, 7 days a week.
I suggest everybody to take advantage of this trust resource ,improve your skill & performance, advance your career & help satisfy its strategic objectives in the process. If we participate in this revolution, the rewards will be great & astonishing, I bet.
We are greatly thrilled to bring you on this adventurous journey for achievement.
Remember, the revolution in technology & skill is our passport to the future.
Dr.Chemon Ara Begum
Chairman
Gen air BD Ltd.